It's not information overload. It's filter failure.
Collaborative filters are aimed to sort the information stream from the popular (mass-media) and search engines (Google, PubMed) to professional user-trusted content with the possibility of discussion and collaboration. Of course, the Web could be the best place to pursue (realize) this concept. Jay Anderson – CEO of "Digg" was talking about it on Web 2.0 Expo 2008.
I should tell you that I was really thrilled by this idea. When you open PubMed or just simply type your query into Google you realize how hard it is to pick good papers or trusted content from your search results. One way to get more of what we want is to take advantage of filtering information – connect with like-minded people.
Recently there was a lot of discussion about the "information overload vs filters failure", innitiated by David Crotty. In scientific world we have many reasons to disagree with Clay Shirky and complain about real information overload. But my opinion, and some "online folks" agree, is that in the biomedical field we have enough good filters to sort information out, we just need to know about them and how to use them. I'd say even more – first of all we have to make scientists come online and use web tools!
So I think, we have one good solution to take advantage of information overload – create collaborative filters in science.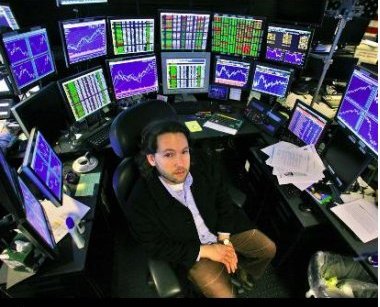 I think that one of possible schemes of information filtering could be:
social networking (Facebook) –> scientific/medical networking (Nature Network, Epernicus…) –> professional networking (LinkedIn) –> collaborative filters.
Another scheme of transition: personal filters (scientific bookmarks on connotea, RSS of your quiry from PubMed, RSS of scientific journal) –> collaborative filters.
So the filters that I'm talking about here are not only about filtering information and sharing links and ideas, they're also for collaboration online which could be productive in reality. For example: finding a real collaborator for your project, troubleshooting methods or protocols with colleagues, solving controversies in the field through discussion with experts. Or simple ranking of scientific articles – a worthy read or a waste of time? It's like my friends advise about movies – "don't even watch it, i did and wasted 3 hours of my time!"

Online collaboration can give you an idea about future directions and planning your current experiments – the way you should go based on colleagues' experience and results, which you can not find in the papers or press-releases. Seems like conferences can give you the same feedback and directions. But can you imagine that you can have a possibility to discuss about professional matters in real time, every day and everything is recorded in different formats and stored somewhere online. I think it's really exciting and can make you more productive and smarter.
I should tell you that I was targeting "regenerative medicine", "stem cell", "cell therapy" filters precisely, because it's my field – my professional interest. The first thing I did was to search the existing filters. This didn't bring me satisfaction, because I didn't find any of them where community conversation happened. So I started to create it. First of all I created a group "Stem Cell Research in progress" on Facebook more than a year ago and it didn't work out. I was trying more things on Google groups and on LinkedIn.
So let's look to some tools that I've tried in order to do this transition from personal to collaborative filters:
1. blogs
If you can attract a professional audience by professional analytical content, you can keep in touch with your readers by commenting, email list and contact forms. (example: Hematopoiesis)
2. groups withing Social networking: example my group "Stem Cell Research in progress" on Facebook
3. groups withing professional networking (examples: "Cell Therapy Industry", "ISSCR", "Stem Cell Research", groups on LinkedIn)
4. wiki and Knol (example: Cell Therapy Knol)
5. rooms in aggregators (example: Regmed room on FriendFeed)
Personally I think that today FriendFeed is one of the best collaborative filters. At least it works for me. Unfortunately, today in my specific room (regmed) there is not enough critical mass to make discussions as productive as I wanted.
The problem is I can't do it alone! Please come and collaborate!
So what should we use among all of web tools to collaborate? My advice – try many of them and pick maybe 1-3 which works the best for you. Believe me it's a big thing right now. If you're not into it – you risk drowning in information pollution.
I'd like to discuss here what collaborative filters and tools work better for you? What is your experience? What do you think we can change in existing collaborative filters or create a new ones? How should it work in the future?
**********
picture credit: Paul Kedrosky (Mathew Ingram blog)